Discords integration via Zapier
Supporter
Here is an automation example on how to get new Movies added to the list automatically generate a post on Discord.
For IFTTT integration use "RSS Feed" + "Webhooks" (POST JSON message to Discord webhook)
Getting list RSS URL
From your list view My Lists click on RSS icon (Copy RSS URL).
Zapier integration
Click "Create Zap"
Search for RSS and select "RSS by Zapier"
For "Trigger event" select "New Item in Feed" and click Continue.
Enter Feed URL and click Continue.

Click "Test Trigger". You will see some RSS data parsed by Zapier, click Continue.

For Action search and select Discord.
Choose "Send Channel Message" as Action Event and click Continue.
Select your Discord account or add a new one, click Continue.
On the next step, Select a Channel, fill message text as in the screenshot example below and click Continue to Test your created action.
Final result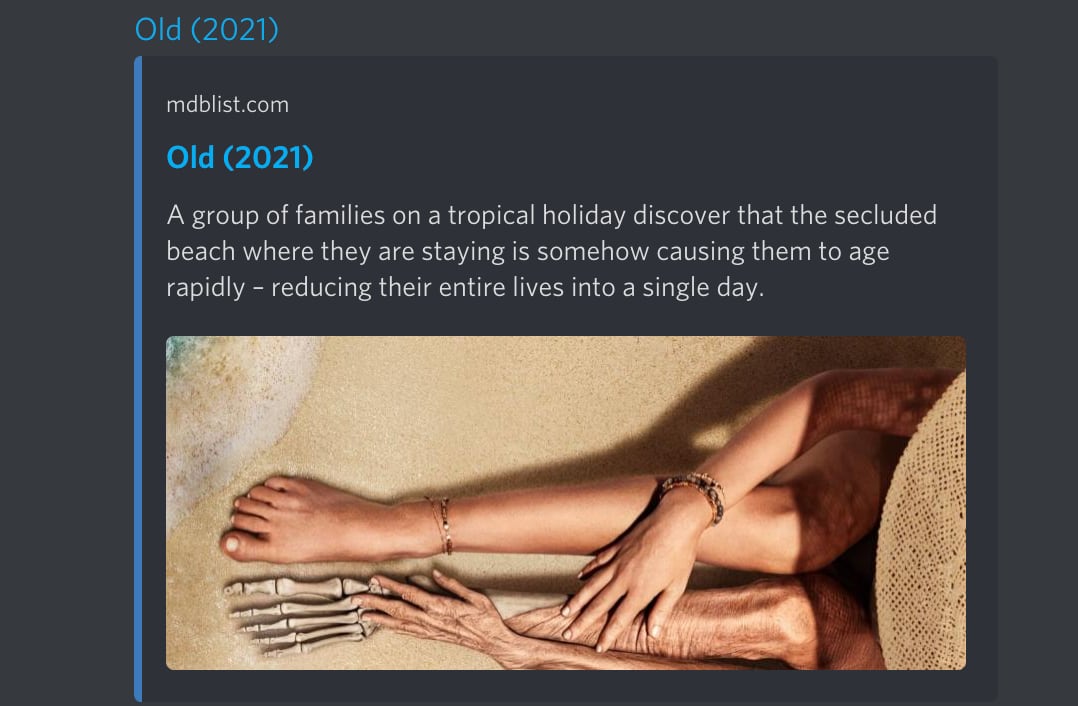 ---