Add mdblist.com list to Radarr
In this example we want to add
https://mdblist.com/lists/linaspurinis/mdblist-com-most-popular-movies list to Radarr.
To find your list URL, go to My Lists and click on Copy URL icon
In Radarr app, go to Settings > Lists and click on +

Select Advanced List > Custom Lists
Fill in the parameters.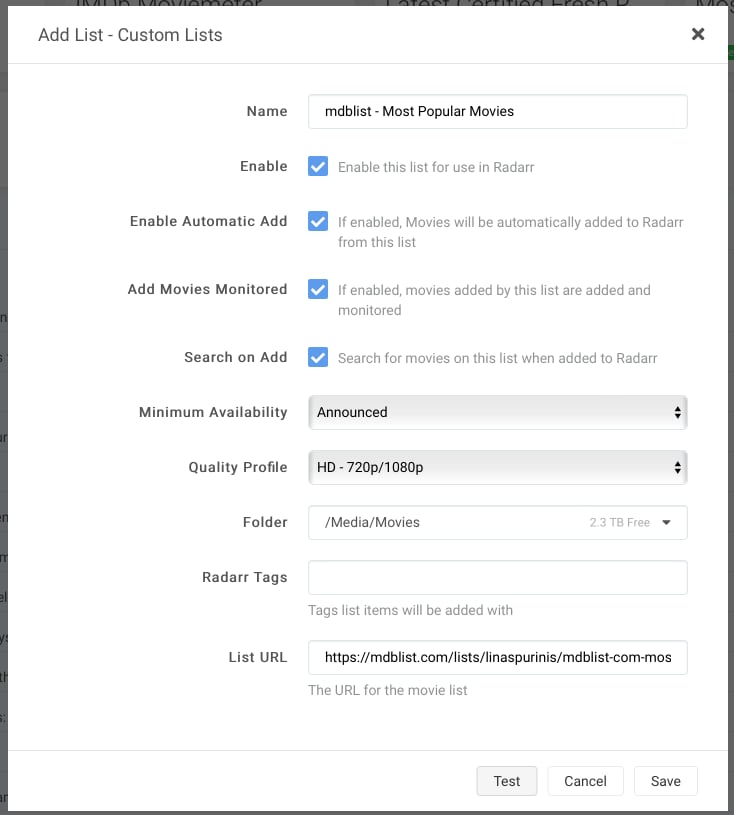 Click Test and Save.
Using mdblist lists directly with Radarr, marks owners list active and prevents it's (free) account for being expired.
---